2021/06/17 - Clothilde
You know our passion for iced teas, granita and mocktails! In summer, what could be better than a refreshing and delicious drink. Today we offer you a tea-based citrus mocktail (alcohol-free cocktails) recipe, a staple of your summer dinners!
Citrus and thyme mocktails
Citrus, tea, a touch of thyme, the perfect recipe for a successful summer mocktail, here is the recipe.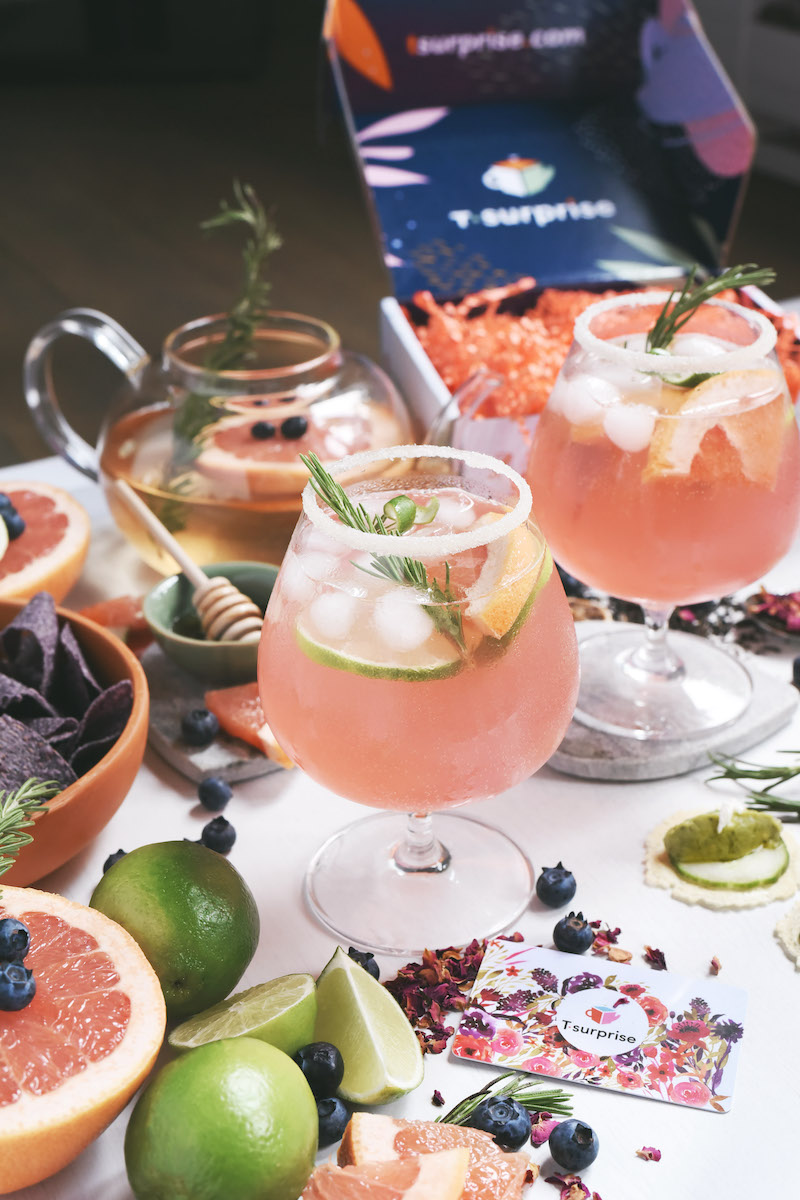 The ingredients
Preparation of thyme syrup:
1 cup of water
½ cup of sugar
3-4 sprigs of fresh thyme
For the citrus and thyme mocktail:
1 cup of the thyme syrup (you can use a little more)
The juice of 2 fresh grapefruit
700 ml of tea or citrus infusion (lemon or grapefruit depending on your taste)
Preparation
For the thyme syrup:
Pour the water and sugar into a small saucepan over medium heat and bring to a boil, stir until the sugar is completely dissolved.
Remove from the heat and add the sprigs of thyme.
Let it steep for about 30 minutes.
For the Grapefruit Mocktail with Thyme:
Mix the thyme syrup, grapefruit juice and tea or herbal tea in a pitcher or in glasses with ice cubes
Garnish the glasses with sprigs of fresh thyme and a slice of grapefruit,
Enjoy
Get our box of the month: like a mocktail
Our monthly box set contains everything you need to make a delicious tea-based mocktail.
With family or friends (depending on current health measures), share a moment, mocktail in hand, guacamole in the other ... the secret of a good evening!
Our box is available until July 14th, don't miss out https://tsurprise.com/subscriptions