2020/11/07 - Gaëlle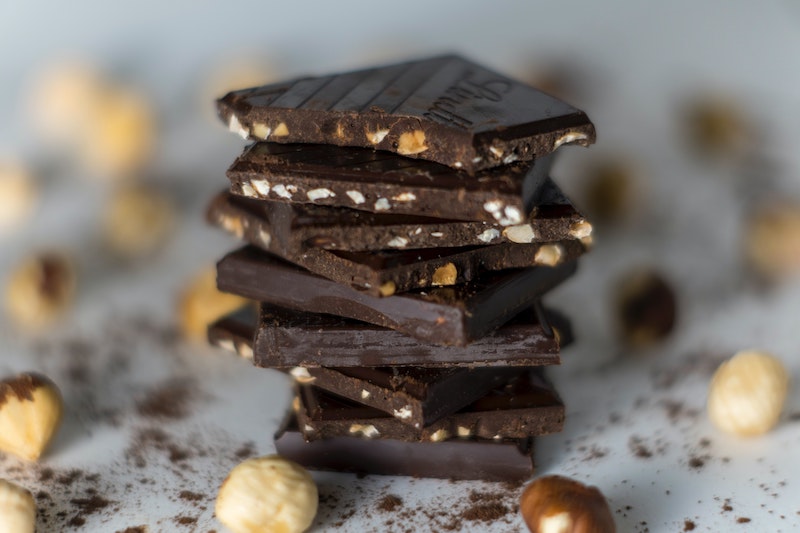 Giving yourself a break is a moment of sweetness and pleasure, so why not make it even richer by adding a few squares of chocolate to your tasting?
Just like cheese and wine, the tea-chocolate pairing is a must! But let's take the time to combine them well without one overriding the other. The mixture must be subtle so that the flavors match perfectly!
Dark chocolate
Dark chocolate is the one with the most character and power. Depending on the percentage of cocoa it will be even more robust. The dark chocolate when tasted leaves a "sweet bitterness" on the palate.
Dark chocolate goes perfectly with black teas, spicy teas and teas with roasted notes such as caramel for example.
Oolong and bergamot teas will also be an excellent choice to enjoy with dark chocolate.
Finally, the higher the percentage of cocoa, the more it is recommended to choose a strong tea. Conversely, if you choose a mild tea, it is better to opt for a dark chocolate with milder, sweeter aromas.
Milk chocolate
Milk chocolate is naturally sweeter and sweeter than dark chocolate. There is also a large choice of milk chocolate, hazelnuts, caramel, almonds, the list is long ... To enjoy a tea break - milk chocolate, we suggest you choose a green tea, or a weakly oxidized one.
You can also choose any flavored tea, avoid choosing a tea with too sweet flavors which might mask the taste of your chocolate.
White chocolate
White chocolate is so smooth and soft it melts in your mouth! This chocolate is perfect to accompany milk teas, matchas, lattes, smoothies… all milk-based mixtures (vegetable or animal).
You can also enjoy it with a rooibos!
Finally, everything remains a matter of taste! There are no tasting "rules", we offer you the most harmonious pairings, but when it comes to chocolate and tea, it's up to you to choose according to your preferences :)