2015/12/22 - Gaëlle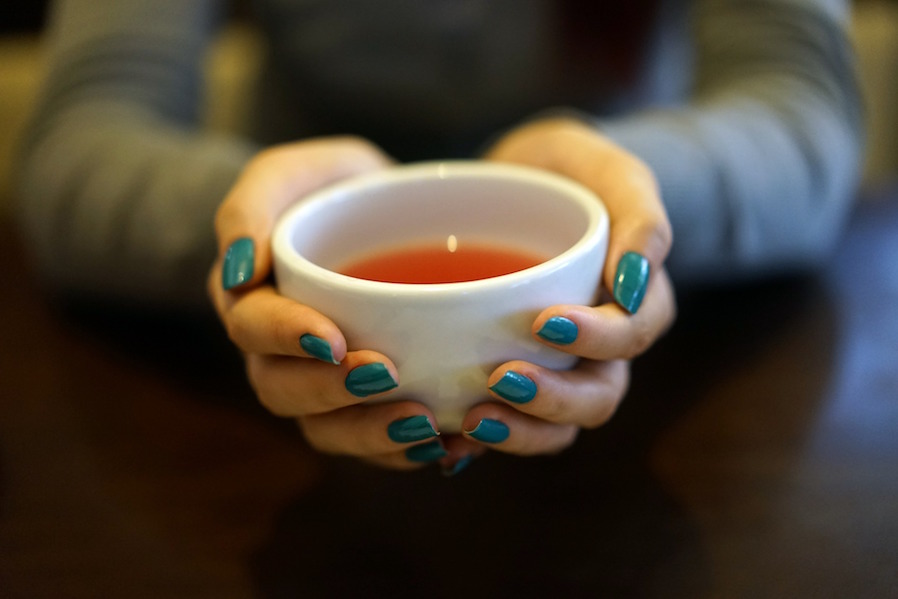 When talking about tea Accessory, talking about a teacup is obvious, unmistakable, it even creates expressions around the subject ("It's not my cup of tea") whose origin is then forgotten.
Yet, there are several characteristics to that cup of tea! Its forms and materials have evolved since the first models were fashioned in clay, a marvel of Oriental pottery dating back centuries before the year 0.
The Japanese and Chinese tea cup
Chatting around a cup of tea
It is often said that the cup of tea we know was developed from that of the East. Now the teacup as conceived in Asian territory is very different from what we know. First, it is very small, tiny in front of our modern coffee mug and thermos. At most, China tea cup contains 30 ml of liquid. This means pouring often - but also that the tea cools faster.
Another feature of the Oriental cup of tea is that it does not possess a handle. No handle to gracefully lift the cup between two pinched fingers. Apparently, this absence would have a practical function: that of checking, without burning the tip of the tongue, if the tea is cool enough for drinking. If you cannot hold the cup without burning yourself, it is obvious that it is better not to soak our lips in it! Patience, patience.
In the European Far West (and soon the rest of the world):
If the Oriental antiques teacups (or rather, tea bowls!) were fashioned from ceramic or porcelain, the historical records are uncertain about the biggest influences on the famous English tea. Inspired by Asia, Europeans first drank from these tea bowls without handles, the handles came later. Others say that the French already drank their tea in cups of wood. When tea became popular among the British, it was the rich who were privileged, and so appeared the pretty china cups with delicate flower motifs.
Today, these traditional cups are always used, each attracting different tea lovers. Daily, tea drinkers do not hesitate to infuse tea in the first cup that falls into their hands. But for ritual or collection, a typical cup always produces a striking effect.