2018/06/26 - Gaëlle
With summer, what better than a delicious iced tea cocktail. Marie-France now offers a cocktail based on strawberry iced tea.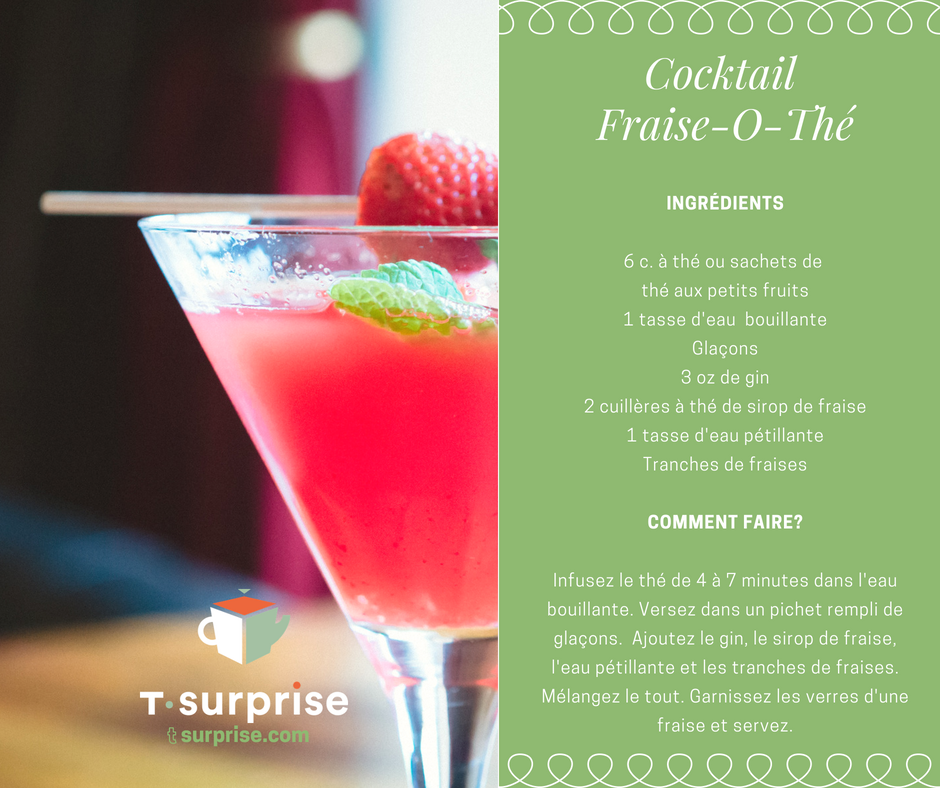 Ingredients for the preparation:
6 tbsp. tea or tea bags with berries
1 cup of boiling water
Ice cubes
3 oz of gin
2 teaspoons fresh syrup
1 cup sparkling water
Sliced ​​strawberry
How to prepare your cocktail?
Infuse tea 4 to 7 minutes in boiling water. Pour into a pitcher filled with ice cubes. Add gin, strawberry syrup, sparkling water and sliced ​​strawberries. Mix everything. Garnish the glasses with a strawberry and serve.