2018/06/26 - Gaëlle
One of my favorite teas is white tea. I wanted to make a cocktail with raspberries. So we created the Frambo-Mambo cocktail.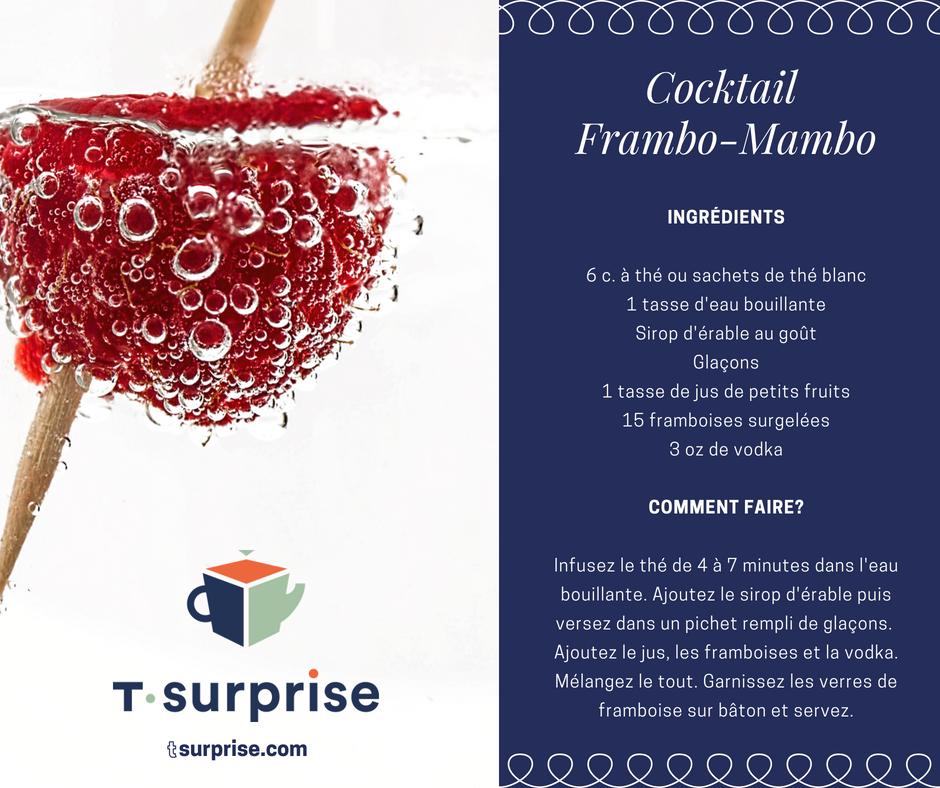 #### Ingredients:
- 6 tbsp. tea or white tea bags
- 1 cup of boiling water
- Maple syrup
- Ice cubes
- 1 cup of berry juice
- 15 frozen raspberries
- 3 oz of vodka
Preparation steps:
Infuse the white tea 4 to 7 minutes of boiling water. Add the maple syrup, then pour into a pitcher filled with ice cubes. Add the juice, raspberries and vodka. Mix everything. Garnish raspberry glasses on a stick and serve.