2020/11/19 - Gaëlle
The holiday season is the time of year when you most want to enjoy Christmas teas, spicy, velvety and comforting! Cinnamon, fruit peel, cloves, vanilla, are the star flavors of this time of year. Here in this article is a small guide to help you navigate your Christmas tea choices.
Spicy teas
If you like spicy teas, you will like the flavors of chai, cinnamon, orange peel, cardamom, clove etc ...
These teas go perfectly with small dry biscuits, fruits (citrus types), nuts but also dark chocolate!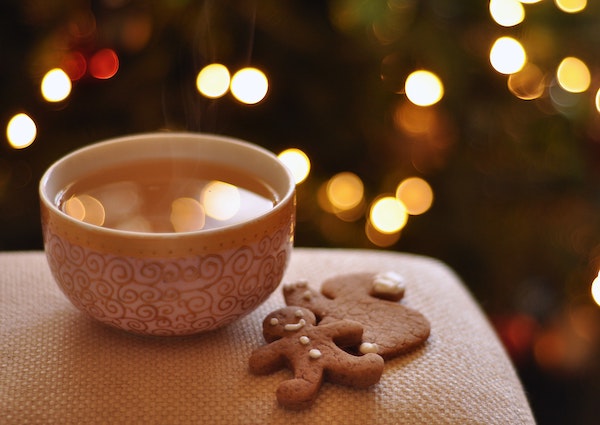 The Rooibos
Rooibos are infusions, therefore do not contain theine. Rooibos are soft and velvety on the palate. Moreover we had devoted an article to know everything about Rooibos, read it for find out more!
Try our green Rooibos - Christmas story - Exclusive T. Surprise leaf tea
It is a green Rooibos with aromas of hazelnuts and pistachios. This unique tea with a beneficial blend and a delicious treat on the palate.
This organic tea contains ashwagandha root, cocoa chunks and licorice root.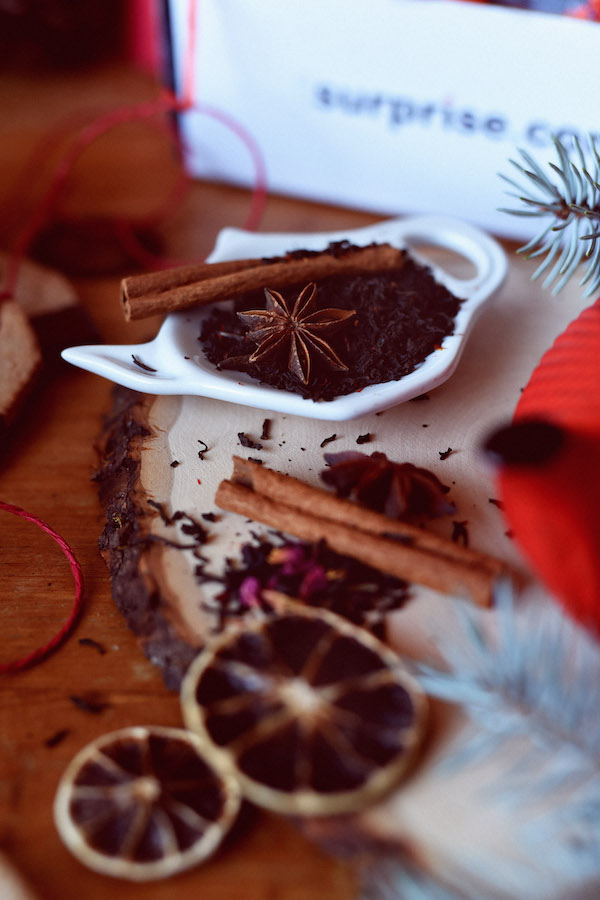 Instructions for use for a cup:
1.5 teaspoon
Heat your water to 90 degrees
Pendant Let infuser 3 to 5 minutes
Green teas
Christmas green teas are lighter and offer sweet, flowery flavors.
Try Christmas green tea T. Surprise - Noël en Provence
This sencha green tea with unique aromas will transport you to the countryside.
This green tea contains thyme, lemongrass, orange pieces and tangerine essence to create a stunning organic tea.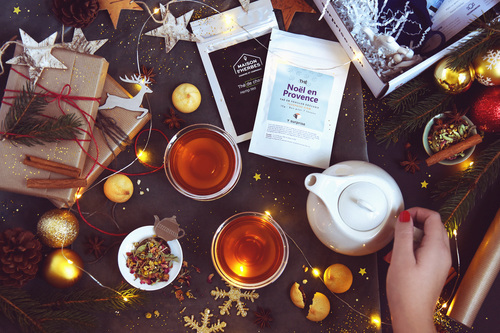 Instructions for use for a cup:
1.5 teaspoon
Heat your water to 78 degrees
Pendant Let infuser 3 to 4 minutes
Our Christmas boxes:
Do you want to discover new teas and are you particularly fond of the flavors of Christmas teas? Get our Christmas boxes
Like a Christmas story
Christmas surprise box
And to spoil yourself before December 25th quickly order our Advent calendar composed of teas Christmas gifts and gourmet infusions.