2017/02/16 - Gaëlle
Once a month we will offer you a book and tea to enjoy.
Ru is composed of very short narratives linked in a similar manner to a ritornello: the first sentence of the chapter is most often based on the idea that ended the previous chapter, thus making it possible to bridge all the events that the narrator has known: her born in Vietnam during the war, the flight with the boat people, his home in a small town in Quebec, his studies, his family ties, his autistic child, etc. The life of the author is full of charming, singular people, of difficult situations or absurd lived with equal happiness, and she knows how to play perfectly with the feelings of the reader, oscillating between the tragic and the comic, between the prosaic and the spiritual. Written on a feminine, maternal, warm, poignant and very original tone, which exceeds the traditional slice of life, Ru denotes a great talent in the art of telling, where the memory becomes a pretext sometimes to play, sometimes to meditation. A story of an adorable and candid survivor, a story that contains all the greatness of life.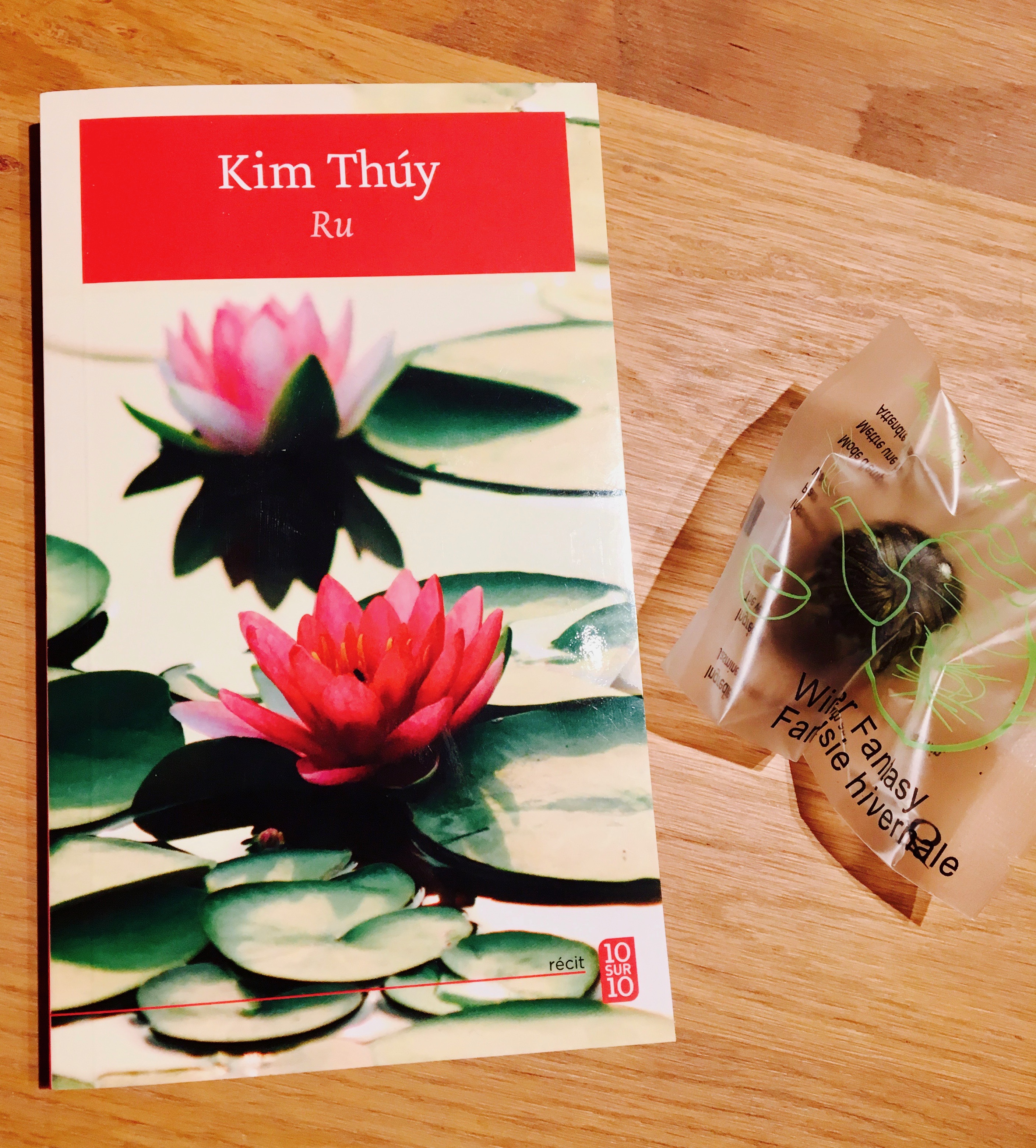 Enjoy this book while infusing an Asiatica tea flower
Try your luck by winning this book and this tea by subscribing to our newsletter. We will unveil on our Facebook on February 27, 2017, the name of the winner. Good luck!!!!