2018/11/26 - Gaëlle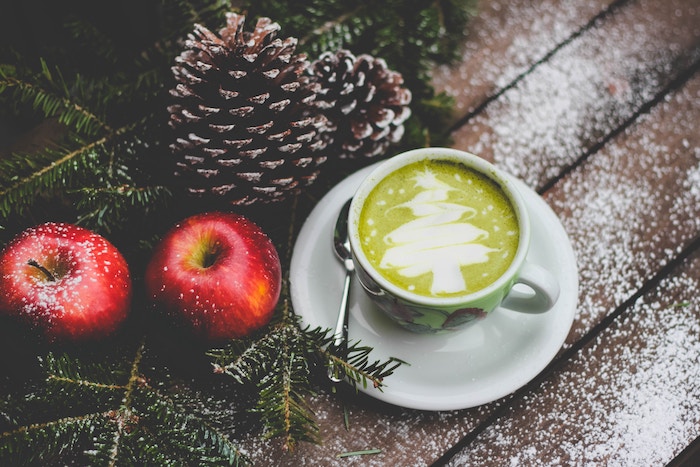 Matcha has become in a few years one of the most consumed teas! Matcha is a tea with many benefits and is consumed in all its forms! Moreover we had proposed a recipe of galette des kings based on matcha, find the recipe here
Today in this article we propose a recipe for matcha latte vegan!
But first let's start with a bit of history.
Matcha what is it?
Coming from Japanese culture, matcha has been consumed for 800 years by Zen Buddhist monks.
In 1191, a Buddhist monk named Eisai (1141-1215) brought from China a tea that corresponds to the current Matcha, a green tea powder mixed with hot water.
In its early days, Matcha tea is consumed as a medicine and then gradually becomes known and eaten during meditation sessions.
The benefits of matcha tea
Matcha tea has many benefits, it is part of the great food! Among these benefits, it is a powerful antioxidant and boosts your immunity, it helps with weight loss and you feel better overall.
Matcha is also known for its anti-inflammatory properties, it prevents cholesterol and is excellent for maintaining healthy and healthy skin.
Matcha tea is consumed alone (simply with boiling water) or in batten, biscuit ... as you prefer!
Matcha latte vegan recipe
The recipe that you propose us today is very simple to realize and will take you only a few minutes, for non vegan do not hesitate to replace the vegetable milk by cow's milk!
First of all it is important to choose a Matcha of quality, for that do not hesitate to visit the site on which you will find the matcha tea of ​​your choice! We will be back soon to talk to you about Bangoshi - Online shop specializing in matcha tea.
The other ingredients used in the preparation will be a vegetable milk of your choice, boiling water and a touch of sweetness, maple syrup, agave, honey ... once again it's up to you!
Preparation of the matcha latte vegan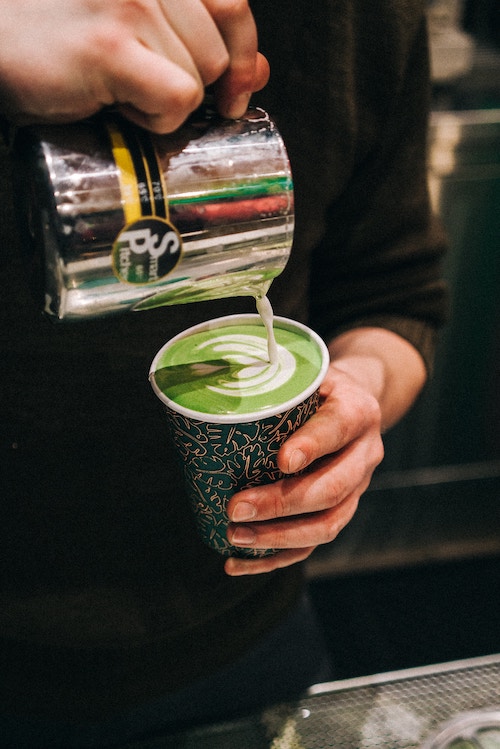 Pour the matcha powder and the sugar into a cup, pour the boiling water and mix with a special whisk matcha
Heat the milk and then add it gently to the cup, stir again.
Do not hesitate to decorate your matcha with some matcha powder
Serve and savor!
*Have you ever tried other Matcha-based recipes? Share them with us! *