2021/07/09 - Clothilde
Have you succumbed to the new trend of summer 2021? The mochis! They are available at will, for all tastes and are easy to make. Since we are foodies, we couldn't resist offering you a tasty recipe for matcha-glazed mochis.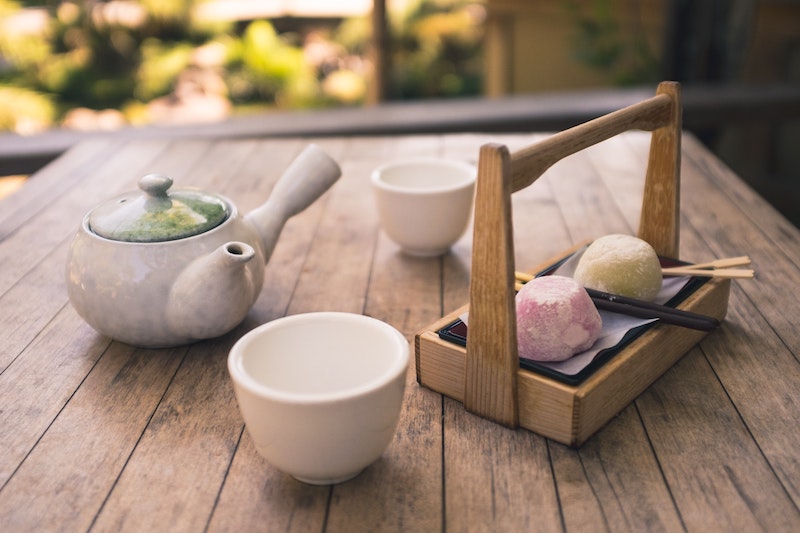 What is mochi?
Mochi is a traditional Japanese dessert which means "rice cake". Mochi is a glutinous, filled rice preparation, usually made from ice cream, but mochi can also be salted, for example stuffed with red bean paste.
Mochi are very popular in Japan, China, Taiwan and have gained popularity all over the planet.
Preparation of glazed matcha mochis
Ingredients for the mochis dough
1 cup of glutinous rice flour
1 C. matcha
¼ cup of sugar
1 cup of water
Cornstarch

Ingredients for the matcha ice cream
4 tbsp. tablespoon of matcha
1 pinch of vanilla
¼ cup of sugar
1 C. cornstarch
200 ml of milk (animal or vegetable)
200 ml of liquid cream
Preparation of the matcha ice cream
In a saucepan, over an off heat, add the milk, cornstarch, vanilla powder, matcha and powdered sugar. Mix everything.
Once mixed, put on a medium heat and stir until the mixture thickens. Once the mixture thickens, add the liquid cream, stir and leave on medium heat.
Leave to cool and pour into a glass dish. Place in the freezer for at least 3 hours.
Preparation of the mochis dough
Combine the rice flour and sugar, then add the water. Cover with cling film and put in the microwave for 1 min. Take out of the microwave, mix well and put back for a minute.
On baking paper, sprinkle with cornstarch, then roll out your dough so that it is 0.5 cm. Place in the refrigerator for 20 min.
Take out of the refrigerator and cut out circles of about 10 cm. Fill with matcha ice cream or another ice cream of your choice.
Place the mochis in the freezer. Take out the mochis 5 minutes before tasting so that they are soft.
Good tasting!
Bonne dégustation!