We start a series of portraits on. Honor to Léa, a French illustrator who won us over with her varied creative talents. Talk about a cup of tea of ​​course.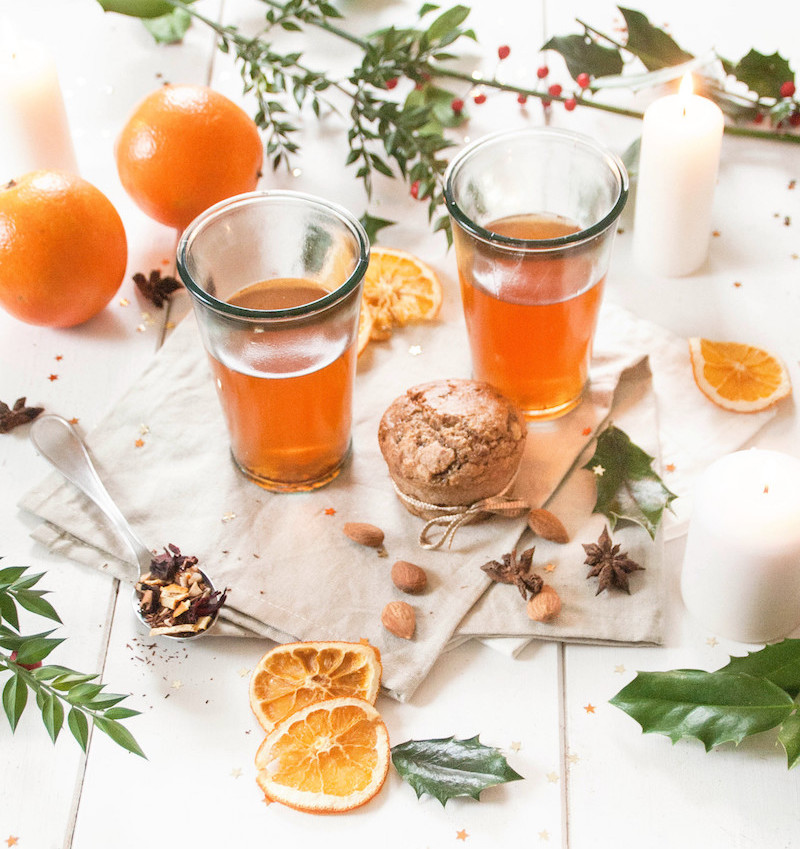 _Hello Léa, can you tell us what you like to prepare and where does this attraction come from? _
In cooking I like to experiment, to test new associations of flavors and especially to discover new cultures. Being a vegetarian since I was a teenager, and having discovered lactose intolerance a few years ago, I like to turn recipes to fit my diet. Cooking allows me to create, imagine and share with my loved ones. I am convinced that pleasure and well-being go through our plate and the products we assimilate.
__In your creativity, do you conceive design and cooking as two complementary fields? How does each feed the other?
Thanks to the kitchen I discovered a new passion, the culinary scenography. I like my plates, even those of rainy and grumpy days, to be harmonious. I think that the pleasure around a meal is largely due to the visual.
Cooking and making recipes is a form of creation. Taking pictures and scenography can highlight the dish, strengthen the greed and envy.
_Ton site addresses 3 main themes: self-cooking, cooking and traveling. Between the lines, we could summarize that home cooking helps you escape? Do you agree with this shortcut? What is your philosophy of life? _
I am rather curious, I like to discover new cultures, new ways of living and especially to taste new dishes! If smaller I was cautious in terms of culinary discovery, I now love to taste, test and learn!
Cooking is one of the main vectors of culture. By discovering the traditional dishes of a distant country or a region closer, we enter a history, an inheritance! The kitchen allows us to gather and share some of our origins and our history.
So in my little kitchen, I pick in the kitchens that I like, that I discover as and when. When I want sun I take inspiration from Italian or Lebanese cuisine, when I have a desire for sweetness I go to make Swedish kanelbullar. Cooking allows me to travel!
_How important is a cup of tea in your day? What is your preference? _
My cups of tea and infusions punctuate my days. I always start my day with a big mug of green tea, flavored or not according to my desires. Then during the day, the morning break, after lunch, to taste and of course my evening brew to finish the day smoothly.
My flavor choices reflect the season, my mood of the moment. One thing I love in tea is being able to choose from a multitude of tastes, smells. At this moment I like to turn to flavors of spices, citrus and around the taste of vanilla.
_And finally, in your home brew recipe you mention that you intend to offer this infusion as a gift to your loved ones. Can you tell us if this one was a hit? ;) _
This infusion was very appreciated by my relatives, even by my mother who puts herself gently to tea and infusions without adding sugar! I still enjoy it from time to time, even if Christmas is over. It is necessary at all costs that I relaunch myself in the making of a new seasonal infusion. Being in my citrus period, I could perhaps try a tea with lemony flavors.